Three wins at the Vic Kids Eat Well awards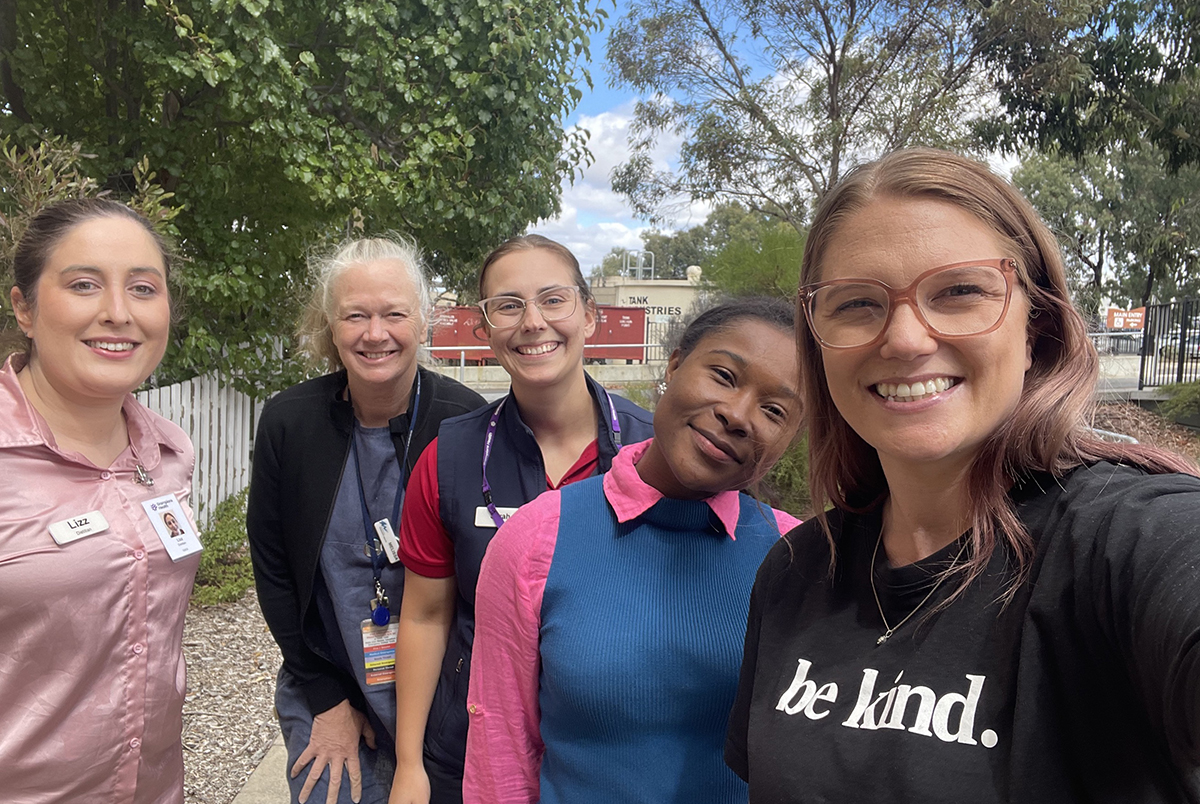 Friday, April 21, 2023
We are proud to have had the Healthy Kids Advisors initiative strongly represented in the first state-wide Vic Kids Eat Well awards! 
 
The awards celebrated the outstanding efforts of Victorian schools, outside school hours care (OSHC), sports clubs and community organisations that are on their way to boosting healthy food and drink options to help kids learn, play and grow.  
Over 40% of nominations stemmed from the huge effort our Advisors, schools and settings, community partners and young people achieved in the 13 local government areas we operate in. Congratulations to the following winners, who were supported by our Advisors in 2022:
'Big Bite' winner
The Athol Road Primary School OSHC in Springvale took home a 'Big Bite' award in the OSHC category, recognising their creative work with Belinda Nowakowski, our Healthy Kids Advisor in the City of Greater Dandenong.
In collaboration with the students, they have swapped their after-school menu items with tastier, wholesome versions stacked with vegetables and home-grown produce from their sprawling gardens. Each week the students choose the menu, and senior students cook the items with our Advisor and serve it to their peers. Recently, they've whipped up Vietnamese rice paper rolls, pesto pasta, chilli con carne and guacamole.
Honourable mention
Springvale Library Café received an honourable mention in the 'Big Bite' award category for 'Sports, Community & Council-run facilities', recognising the impressive menu transformation led by our Advisor for the City of Greater Dandenong, Belinda Nowakowski.
The café has updated the drinks fridge to include 50% water, added fresh new items to the menu (including sushi and rice paper rolls), and introduced a healthy Kid's Snack Pack for Storytime sessions. 
Special acknowledgment award winners
The special acknowledgment awards recognise individuals from Vic Kids Eat Well member organisations, health promoters, and networks who significantly impacted and demonstrated outstanding support in 2022.
'Kids Champion' was awarded to the 12 students from Branxholme-Wallacedale Community School for their significant effort and imagination in shaping the transformation of their food and drink environment. 
The 'Network excellence' award went to the Northern Grampians Shire Prevention Network which is made up of local health promoters from community health organisations and set up by our healthy Kids Advisor for Southern Grampians Shire, Lauren Dempsey. The judges were impressed by Lauren's collaborative efforts and the network's integrated plan with shared goals, strategies and actions to achieve a collective impact approach for Vic Kids Eat Well.
The Northern Grampians Shire Prevention Network worked closely with local council and embedded actions from their prevention plan into the Municipal Public Health and Wellbeing Plan. The group meet weekly to strengthen their working relationship and to streamline communications.
Congratulations to all who have demonstrated their extraordinary commitment to championing healthy changes!  Read the full list of winners here.
About the Healthy Kids Advisors initiative 
The Healthy Kids Advisors initiative is delivered by the Stephanie Alexander Kitchen Garden Foundation and supported by the Victorian Government and Australian Government. 
This community engagement initiative is active in 13 priority communities to spread pleasurable food education and encourage participation in the state-wide Vic Kids Eat Well movement. 
In collaboration with local health promoters, Council and community, our Advisors offer free support and simple ideas to boost healthy and delicious food and drink in schools, sports clubs, after-hours care and council-run facilities. 
Want more information?
visit the Healthy Kids Advisors news page or contact us at hka@kitchengardenfoundation.org.au.
Follow us
@sakgf #HealthyKidsAdvisors

< Back to Latest News