Canteen Champions: Zoe, Athol Road Primary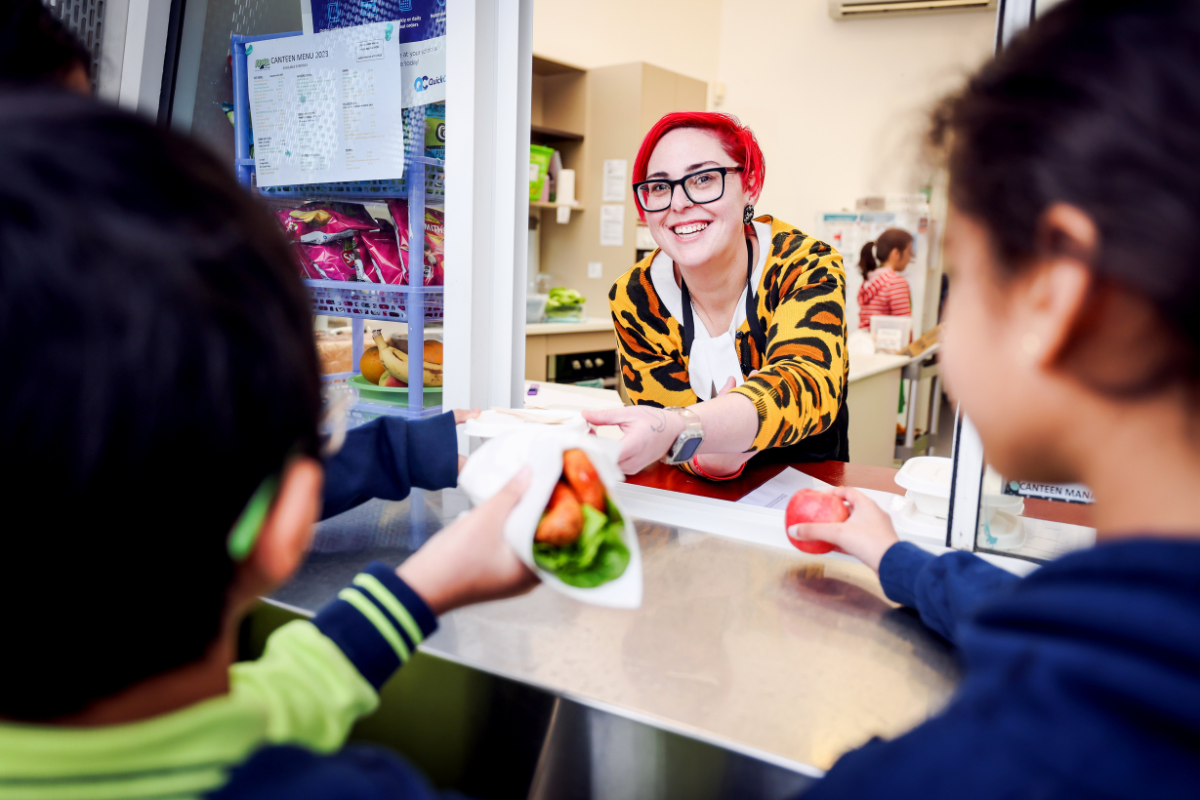 Monday, November 13, 2023
School canteens and sports kiosks are important sites for celebrating healthy, nourishing food and drink. Our Healthy Kids Advisors are proud to work alongside hundreds of local 'Canteen Champions' to support them in increasing fresh, delicious food options for their community's young people and families.
We've hand-picked four Canteen Champions from Victoria to share their stories, vision and best-selling dishes. This time, Zoe shares with us her incredible baking and batch cooking tips and lets us wander through her sprawling canteen garden located at Athol Road Primary School in Springvale.
"I love the interaction I have with the students. The kids hang around the window like flies asking, 'What are you cooking today? It smells so good.'
Our canteen is open five days a week. Most days, I hit over 200 plus orders. That's almost half the population of the school. I have four parent helpers who rotate throughout the week, with extra support on the busiest days: Thursdays and Fridays.
It's go, go, go from the minute I walk in until the minute I walk out. I make everything from scratch which is more cost-effective for the school. I've noticed a profit increase since I started making everything myself instead of buying pre-packaged meals. I know it's more time-consuming, but I'd rather know what's actually in the food than getting processed food full of additives and colours.
My best advice for preparing ahead is batch cooking and portion control. I cook my dishes in large batches and divide them all out before freezing them. For example, my muffins are baked, cooled, and then pre-wrapped, and my soups and pasta dishes are stored in ready-to-go containers.
Honey Soy Chicken and Spaghetti Bolognese are the most popular lunches, for sure, because they look good, taste good and smell good. These sorts of dishes contain heaps of vegetables from our huge veggie garden. The Bolognese has loads of blended vegetables and herbs to keep the fussiest of kids happy, and the Honey Soy Chicken has a homemade sauce, so I can control how much salt and sugar goes in it.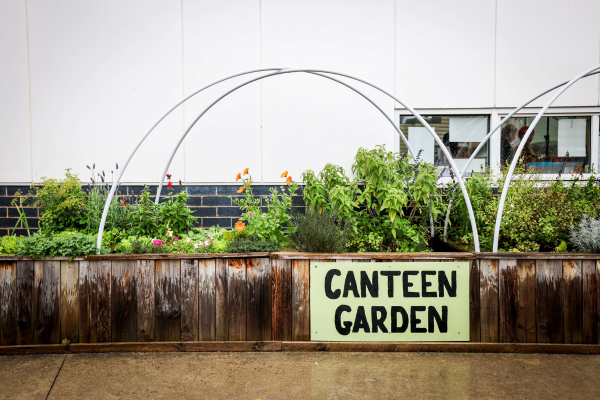 Another favourite is my Grandma's Chocolate Cake. The students love this on the menu. I was told this was a 'mum recipe' as a child. My Grandma told me that when I became a Mum, she'd give me the recipe too. When the time came, I was surprised to learn that the chocolate cake was full of spinach, zucchini and beetroot. I love it, as do the Athol Road Primary School students!
I love sharing my family recipes with the students. This week I'm trialling my dad's meatballs. He's Danish, so we grew up eating this recipe, and I love it. Because the students are predominantly Asian, menu items like these are not usually on the menu at home, so the kids love eating these sorts of meals here.
The students still remember and want old menu items like two-minute noodles — but I'll never offer those on my menu again. When I started this role, I asked the students what new items they'd like to try. I also get the students to give me feedback once a term and ask them what else they'd like on the menu.
I work closely with the school's Outside School Hours Care (OSHC) Coordinator, Wendy. Wendy runs a fantastic after-school program encouraging students to design their weekly menu from a short list of delicious, nutritious options. The children can cook these after school in the canteen, and Wendy has provided a huge, printed folder of pictures and menu ideas for inspiration. If Wendy tries something with her OSHC children and it's a hit, I pop it on the canteen menu for the whole school to enjoy.
Another useful idea is that I've identified a champion student who is my 'guinea pig' for trying new dishes and giving me feedback. He's also a great role model and influencer in the school. If he's eating something delicious, it definitely rubs off and encourages lots of other kids to order it too.
Since the switch to a healthier variety, students are excited to get their lunch orders. I've also noticed less rubbish and packaging left around the school. You're more likely to see bits of carrot than a chip packet. This has much to do with our brilliant Environmental Teacher, Brian, who shares the same fresh food messaging with the kids and coordinates the edible garden."
Keen to hear from our other Canteen Champions?
Read about Jodie from Maryborough Giants here. 
Read about Kerrie from Bolwarra Primary School here. 
Read about Sally from Hamilton & Alexandra College here. 
About the Healthy Kids Advisors initiative 
The Healthy Kids Advisors initiative is delivered by the Stephanie Alexander Kitchen Garden Foundation and supported by the Victorian Government and Australian Government. 
This community engagement initiative is active in 13 priority communities to spread pleasurable food education and encourage participation in the state-wide Vic Kids Eat Well movement. 
In collaboration with local health promoters, Council and community, our Advisors offer free support and simple ideas to boost healthy and delicious food and drink in schools, sports clubs, after-hours care and council-run facilities. 
Want more information?
Visit the Healthy Kids Advisors news page or contact us at hka@kitchengardenfoundation.org.au
Follow us
#HealthyKidsAdvisors, on Facebook, Instagram, Twitter, and LinkedIn. 

< Back to Latest News