School holiday programs for budding chefs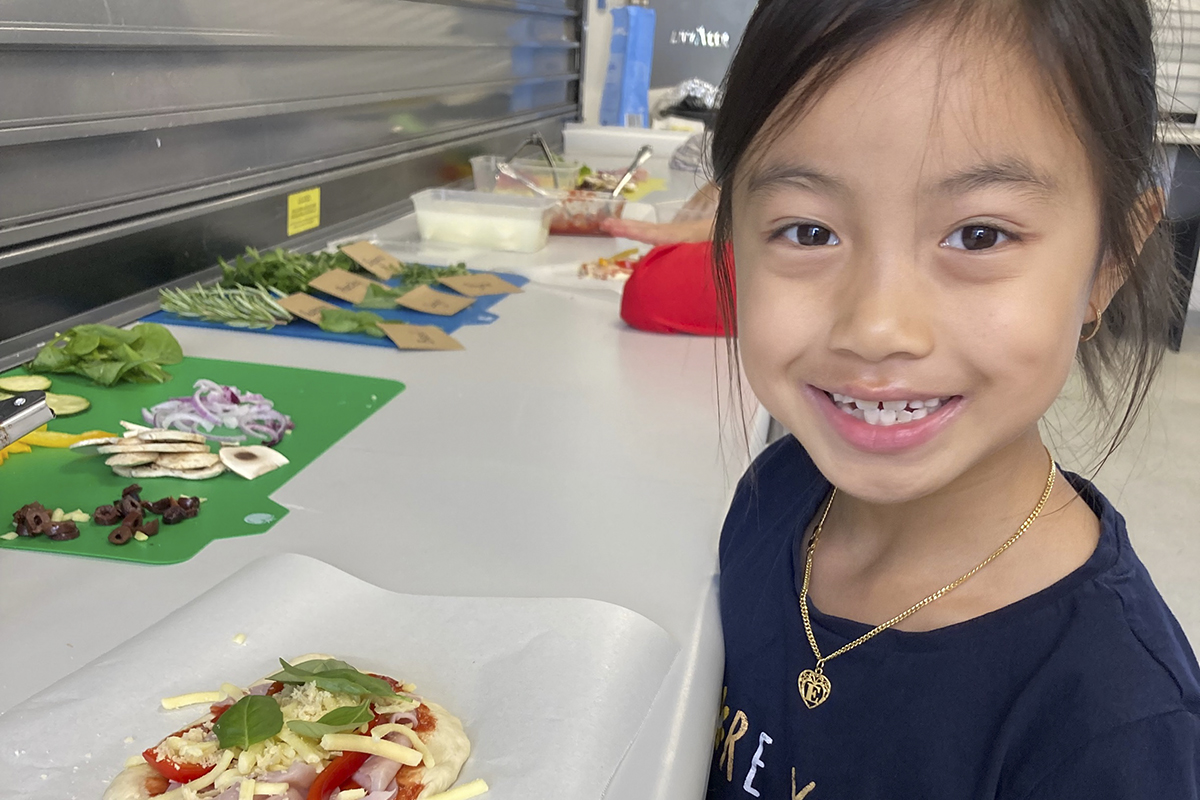 Thursday, January 26, 2023
During the summer holidays, some of our Healthy Kids Advisors have creatively supported school holiday programs running right across the state.
Maryann Barsoum, our Healthy Kids Advisor for the City of Melton, shared cooking techniques with groups of children at three local summer holiday programs. Children attending Wedge Park Primary School and Aintree Primary School holiday programs made colourful bliss balls from fresh beetroot and spinach leaves. Young people attending a school holiday activity at Eynesbury Primary School learnt how to make Pizza of the Imagination with Mediterranean herbs and seasonal vegetables.
"The children were excited to roll, spread and sprinkle the colourful ingredients. I enjoyed watching their faces light up when they tried the delicious, nourishing treats."

Maryann Barsoum, Healthy Kids Advisor — City of Melton 
Maryann also co-hosted cooking activities with the Health Promotion Officer for Western Health as part of the holiday program at Melton Central Community Centre and Kurunjang Community Hub. Children made homemade burgers, oven-baked potato chips, and Pizza of the Imagination. Each meal ended with colourful fruit skewers.
Pizza was the order of the day in East Gippsland too! Our Healthy Kids Advisor, Kristina Stafford, worked alongside Moogji Aboriginal Council in Orbost to deliver a pizza-making session brimming with locally-grown ingredients. The young people loved the play-based learning. Sushi-making and rice paper roll sessions are already booked for the start of Term 1.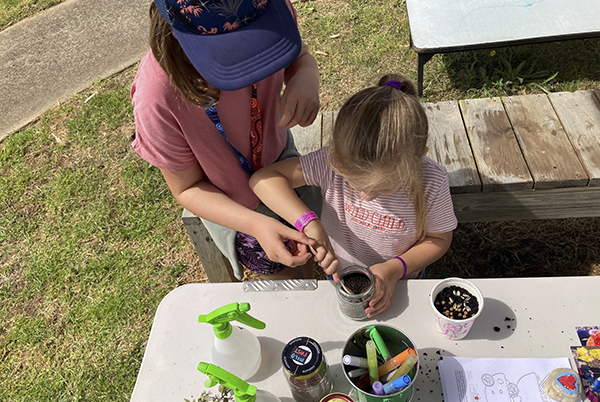 Supporting the Kids Health Promotion Day at Portland's Dhauwurd-Wurrung Elderly and Community Health Service, Jane Killmister, our Healthy Kids Advisor in Glenelg Shire, taught young community members the seed germination process. Families decorated pots and planted pea shoots to take home and grow edible green hair. It was a great success, with families staying on to snack on super salad wraps and fruit platters.
These hands-on activities brought families together over summer and engaged young people with fresh, fun ingredients and basic cooking skills. Sharing these experiences helped spark curiosity and positive attitudes towards healthy, delicious food.
About the Healthy Kids Advisors initiative 
The Healthy Kids Advisors initiative is delivered by the Stephanie Alexander Kitchen Garden Foundation and supported by the Victorian Government and Australian Government. 
This community engagement initiative is active in 13 priority communities to spread pleasurable food education and encourage participation in the state-wide Vic Kids Eat Well movement. 
In collaboration with local health promoters, Council and community, our Advisors offer free support and simple ideas to boost healthy and delicious food and drink in schools, sports clubs, after-hours care and council-run facilities. 
Want more information?
visit the Healthy Kids Advisors news page or contact us at hka@kitchengardenfoundation.org.au.
Follow us
@sakgf #HealthyKidsAdvisors

< Back to Latest News