Q&A with Carisma Potato Farmer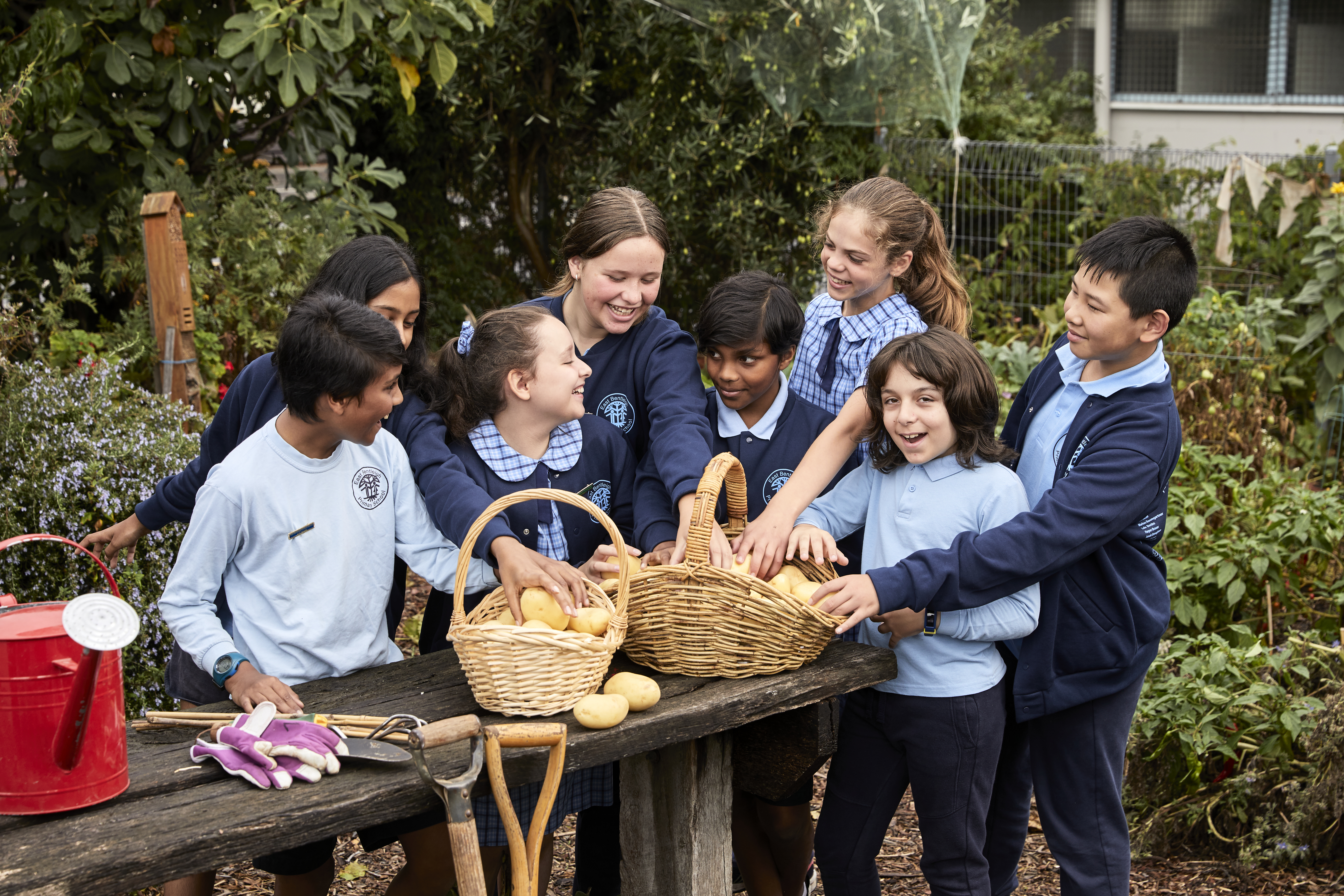 Wednesday, May 5, 2021
Children from East Bentleigh Primary School put their agricultural journalist hats on and asked the team at Mitolo Family Farms, who grow Carisma potatoes for our Community Partner Coles, some very important questions, like 'how long does a potato take to grow?' and 'how do you know when they are ready to harvest?'.
You can plant, grow and harvest potatoes all year round, but in the colder areas they are at their best late winter into early spring as they just don't enjoy the frost.
Kristos, 11
How big do Carisma potatoes usually grow?
We try and grow potatoes to an average size ranging between 160g and 250g, but they can grow as big as 500g. About three lovely Carisma potatoes would fit in an 11-year-old's hand!
Althea, 11
How many Carisma potatoes do you grow each year?
We grow over 52 million Carisma potatoes each year.
Lola, 11
What do you think is the best way to cook a Carisma potato?
Always best to parboil them first, then you can roast them, mash them or make salads with them.
Bavreet, 11
Where do you sell your potatoes?
Carisma potatoes are only available at Coles.
Madi, 11
What different kind of potato do you grow?
We grow all kinds of varieties of potatoes including three different colours: white, red and blue.
Neel, 11
How long does it take for a potato to fully grow?
It can take anywhere between 100-120 days for a potato to fully mature – that's around four months.
Neev, 11
How do you know when the potatoes are ready to harvest?
Our agronomists measure the width, length and number of potatoes that have reached maturity. Once they hit the ideal size, the crops are then prepared for harvest.
Leo, 12
How many potatoes are connected to each other under the ground?
From one potato seed, you could have as many as a dozen potatoes growing underground.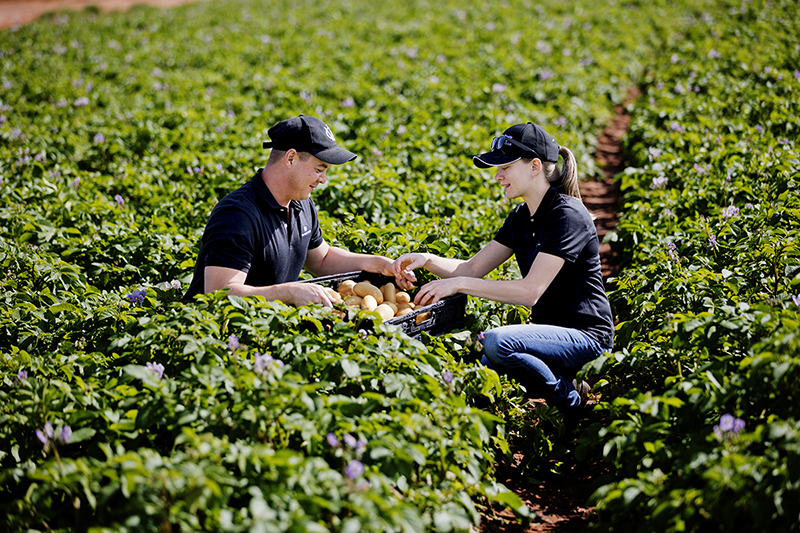 Remember, if you are part of the kitchen garden community you can read more about growing potatoes with the resource developed with Carisma, on the Shared Table.
We would love to thank our Community Partner Coles and Mitolo Family Farms for donating 8c from the sale of every kilo of Carisma potatoes sold between 5 May to 1 June, to the Foundation.

< Back to Latest News