Closing out the year on a bang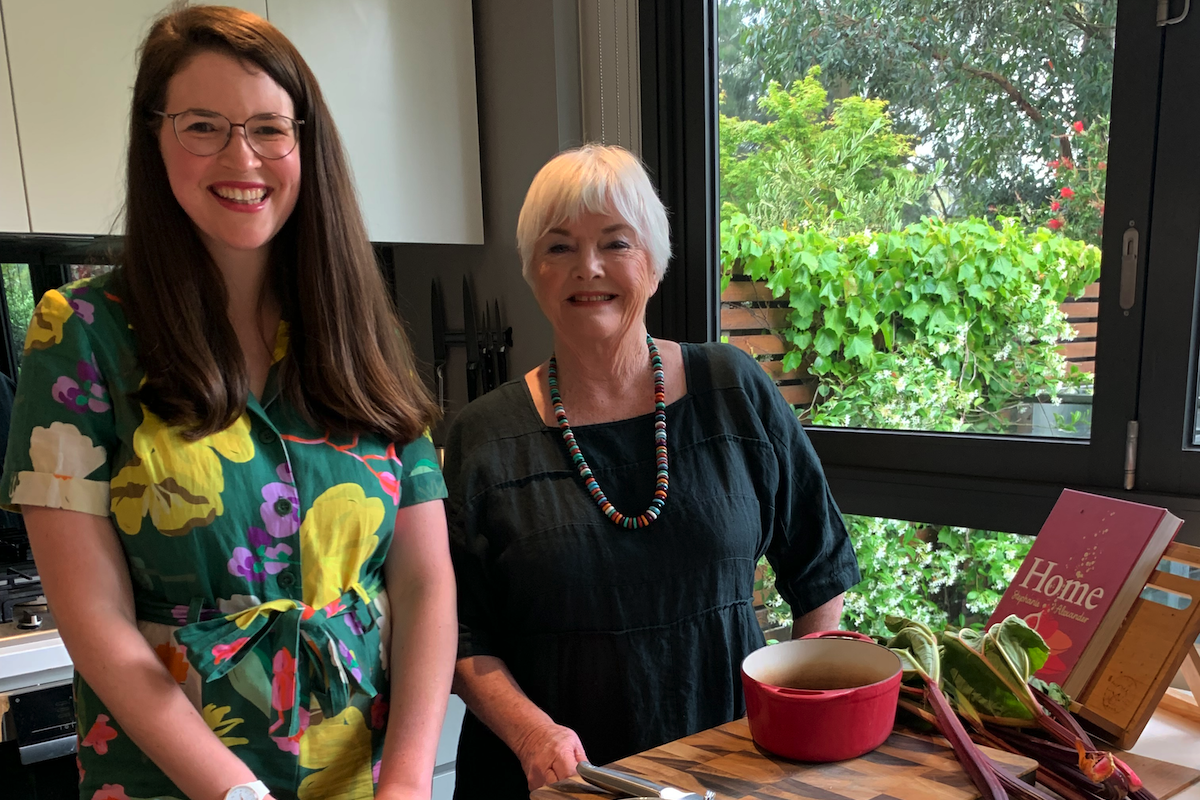 Tuesday, November 29, 2022
We've finished off our 2022 professional development online offerings with a bang: having Stephanie Alexander join us for her second-ever live webinar.. 
Listening to Stephanie: it is a breath of fresh air how much she loves what she does.
Stephanie's Harvest Basket saw her delve into fresh, seasonal goodies from the garden, and then share tips and tricks for preparing them. This intimate demonstration proved why Stephanie is a much-loved Australia icon and absolute whizz in the kitchen.
I am a food tech teacher but still picked up quite a few ideas on how to use ingredients that are in abundance and in season. Loved listening to Stephanie.
Stephanie talked us through uses and preparations of ingredients such as zucchini, tomatoes, kale, lemon and silverbeet, offered up ideas for a parsley sauce, and stuffed zucchini cups, showed us her favourite ways to prepare rhubarb, which she enjoys at breakfast, and noted that parsley with eggs is a must!
Stephanie was very clear and kept her information very direct. I love how she was able to give a variety of ways to use each product in a school class and how to save things for a little longer. I am chef and still learnt new things. 
The session concluded with an in-conversation between the Foundation's Professional Development Lead Suzie Wilton and Stephanie, answering some attendee questions (favourite herbs: parsley, sage, rosemary) and traversing all manner of topics such as Stephanie's wish that all young people know how to make just a few simple things when they move out of home: dips, how to properly roast vegetables, a white sauce for gratins, and how to use canned beans!
Stephanie's Harvest Basket really spoke to the heart of the program: working with seasonal, fresh produce, with care and attention, but also simplicity and huge dash of fun. It was a valuable and special experience for everyone who attended. 
We're currently planning our PD program for 2023. Members should watch this space!
To learn more about Kitchen Garden Program membership options, check out our memberships page.
< Back to Latest News